Ageing is inevitable, and although we can try our best to prevent it, it will happen at some point. But it doesn't mean we can only sit back and let nature take its course. There are indeed certain things you can do to slow down the ageing process, such asexercising and eating a balanced diet – and making sure to use the right products and treatments for your skin as well.
The skin is especially prone to showing signs of ageing; it is the largest organ in the body, after all. But even whilst you try out various skin care products, you also have another option – an option that can show immediate results and doesn't involve any invasive procedure. We're talking about anti-wrinkle injections, and compared to actual cosmetic surgery, it is a lot less painful and the effects can last for a while as well. But what are the real advantages of anti-wrinkle injections for the treatment of fine lines, wrinkles, and more? Let's find out.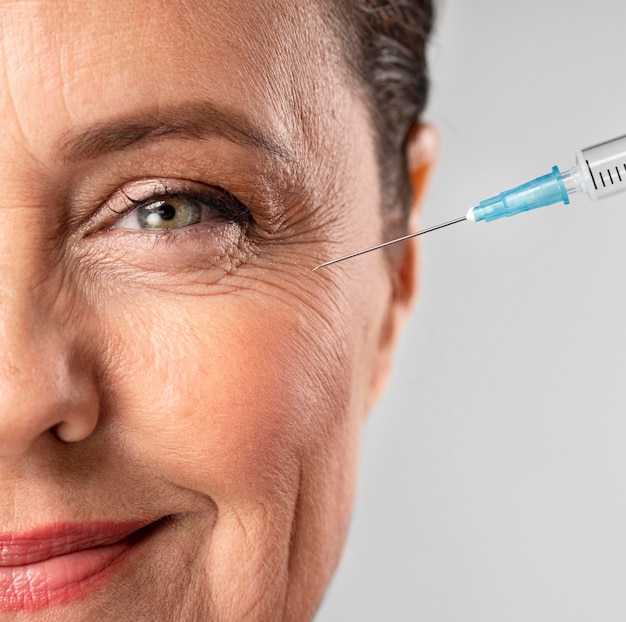 They are non-invasive
This is perhaps the single most important advantage of anti-wrinkle or Botox injections. They are non-invasive, which means that you don't have to go through surgery and will only have injections using tiny needles to eliminate those fine lines and wrinkles. Since it's non-invasive, it doesn't carry as much risk as other procedures, and it doesn't involve a long recovery period or even staying in hospital. Many clinics offer anti-wrinkle injections, and you can even visit one during your lunch break and come out feeling like a whole new you!
They are relatively painless
If you are not too keen on getting injections, here's the thing: anti-wrinkle injections use fine needles, and the procedure can last for just 30 minutes. It doesn't hurt – all you may feel is a slight prick at the area that has been injected, and this doesn't last for long, either. Of course, if you are uncomfortable with the idea of feeling pain at all, you can always ask the practitioner to give you a topical anaesthetic so the skin can grow numb and you will not feel any pain.
The procedure is quick and convenient
As mentioned, you can get anti-wrinkle injections during your lunch break, because it is quick and convenient. Since many clinics are offering such treatments, you can find them anywhere and walk in, get your treatment, and walk out within an hour or less. The effects will be minimal, and you can continue with your usual routine. It will take several days for the effects of the treatment to show, but the actual treatment doesn't last long – hence the term lunchtime treatment!
They revitalize your skin and make it glow
The clinic you choose for anti-wrinkle injections will discuss your treatment with you before they perform the procedure, and if there are problem areas you would like them to target, then they will recommend the best treatment plan according to your personal needs. For instance, if you have forehead lines, your forehead can be a target area so those lines can disappear, and if you have crow's feet, then they can inject that specific area at the corners of your eyes so your crow's feet can be eliminated. Anti-wrinkle injections can revitalize your skin and make it glow, making you look younger and more refreshed as well.