Some may think that the right business card is no longer a priority, but those in the know understand its importance and relevance even in these times. A business card is a tool you can harness to showcase your business and skill or expertise, and it can fulfil your requirements in terms of brand recognition, advertising, call to action, and more. When you design your business card in the right way, this tiny 'billboard' can give a brilliant impression and even help you gain loyal customers. So the question now is, how can you design the best business card for your needs? Here's your all-important guide.
Don't forget the importance of a logo and colour scheme
Before you can even begin designing your card, you need to have a good logo and a colour scheme in mind. The logo of your business card and its colour scheme are the two basic visual components you need for branding, and not only will these components play a big role in creating the perfect business card – but they can also influence various other elements such as your identity and your card's layout.
Determine the most effective shape
The standard business card will come in a rectangular shape, and this is all well and good. But if you want to consider all the available options, there are mow more techniques in printing that can give you more alternatives regarding shapes. Die-cutting, for example, is a technique that lets you cut out different shapes whilst still printing out your business card in bulk.
But your brand identity will play a part in your business card's shape. If you have a more formal business, it may be better to go the traditional route with a rectangular card. If you want something with more personality but don't want to be seen as too quirky, you can opt for rounded corners whilst still maintaining the traditional shape. But if you want something striking, you can be playful with various shapes, including the outline of your products, mascots, and so on.
Add your business logo and graphics
Once you have determined the most effective shape you would like, it's time to add your business logo and graphics. Needless to say, your business logo should be easily seen and noticed. But you can also make use of secondary images and graphics that can complement your logo. And don't forget: utilise both sides of your business card! You can place your logo on one side, and you can place your contact details on the other so your logo is prominently displayed.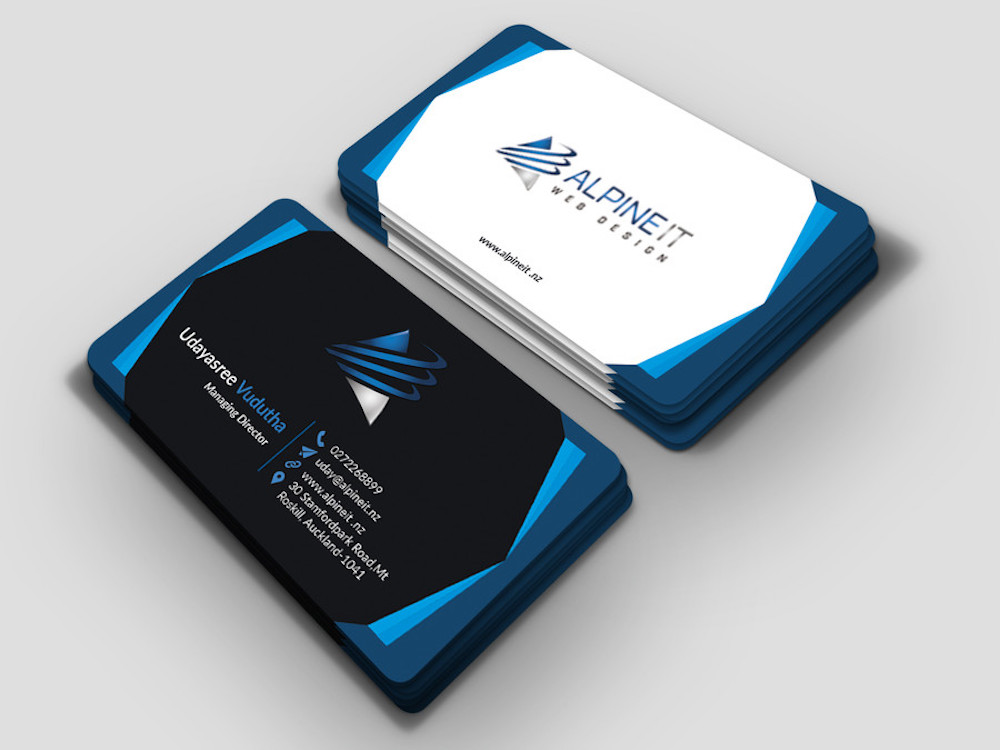 You may want a minimalist theme, and it's a good choice for many business cards. But if you're not too keen on that space, you can still include extra graphics that show off the identity of your brand, as confirmed by an expert printer in Stockport like Harveyboard Print & Digital.
Choose your text wisely
Whatever is stated on your card will depend on you, of course. For example, if you are a freelancer, you don't need a postal address. But if you meet clients personally, it may be required. Make sure your business card has the following, however: your name, company name, job title, your telephone number, email, the URL of your website, and your social media accounts if this is relevant to your niche. Happy designing!