It's time to fall in love again with "Mr Christmas" – Andy Williams – in this family-friendly spectacular featuring Andy (Colin Savage) and legendary special guests as he croons his seasonal favourites to a Winter Wonderland background in London's West End at The Phoenix Arts Club. Four performances only on 11, 12, 18 & 19 December 3pm (2.30pm doors).
This light-hearted retrospective takes us on a journey through an imaginary "Mr Christmas" TV show, both on and off stage, making use of images from the original series and featuring many much-loved songs: "It's the Most Wonderful Time of the Year", "We Need a Little Christmas", "Chestnuts Roasting on an Open Fire", "Winter Wonderland", "Mary's Little Boy Child", "Silent Night", and "Happy Holiday". Expect ever-changing woolly jumpers; high speed Olympic ski-racing; and ice-skating around the Christmas rink – how will he manage it?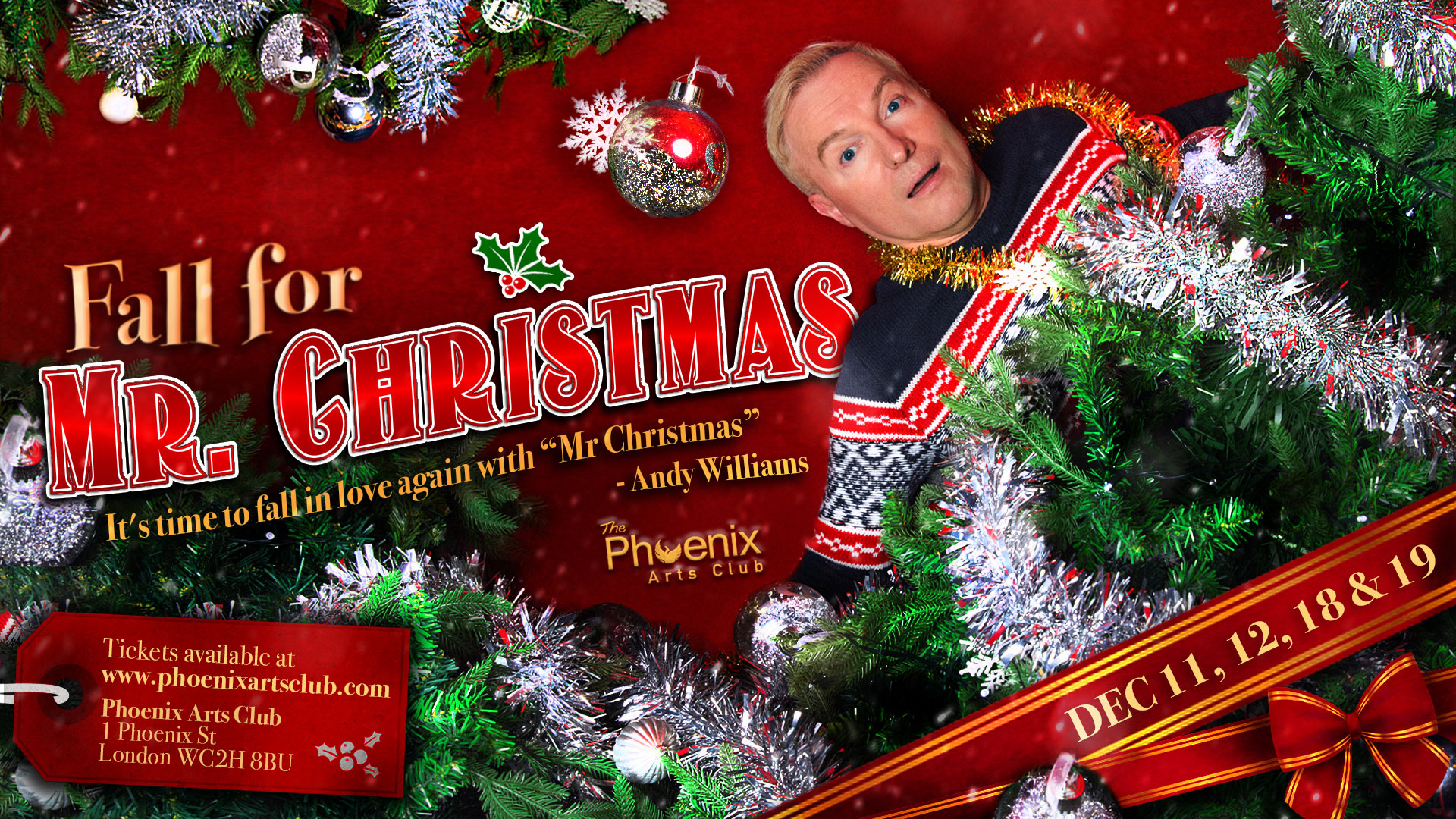 Andy Williams gained the monicker "Mr Christmas" for his hugely popular and much anticipated annual "Andy Williams Christmas Show" syndicated by NBC between 1967 and 1974. His first wife, French chanteuse Claudine Longet appeared alongside him on set. With a fiery temper, this former Foilles Bergere dancer terrorised production crew with her demands, whilst her far older husband carried on as if nothing was happening.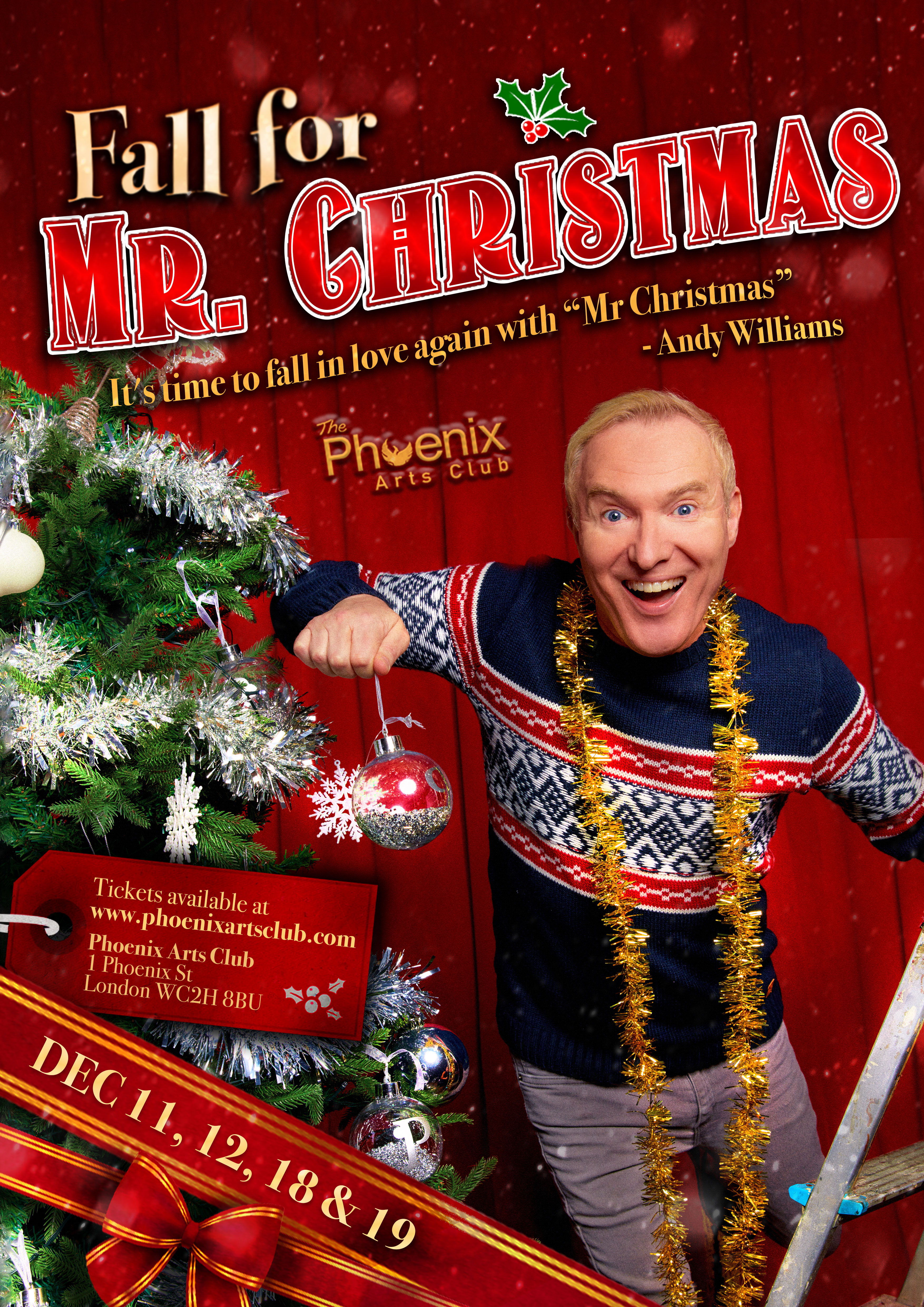 Divorcing in 1975 due to her affair with a handsome Olympic Ski Champion, she faced murder charges following her fatal shooting of him in a chalet in the very Christmassy Aspen Ski Resort. Her case attracted huge media attention and Andy Williams rushed to her defence. She was found guilty of a far lesser charge of 'negligent homicide' mainly due to procedural errors by the police which saw much of the damning evidence thrown out. She served thirty days in jail, in a cell she was allowed to decorate.
Andy Williams died in 2012 having achieved 18 gold and 3 platinum albums.
Happy Holidays!