British actress Janine Gateland attends special screening of TV series season finale The Bay. The Emmy award winning show had the event outside at a private residence in the Hollywood Hills. As a guest at this private event, Janine is delighted to be back out there since Covid.
Gateland has been working on several projects which include narrating a dogsledding documentary that is doing very well. The doc gives a behind-the-scenes look at the controversial sport of dogsledding, highlighting the incredible bond between man and dog.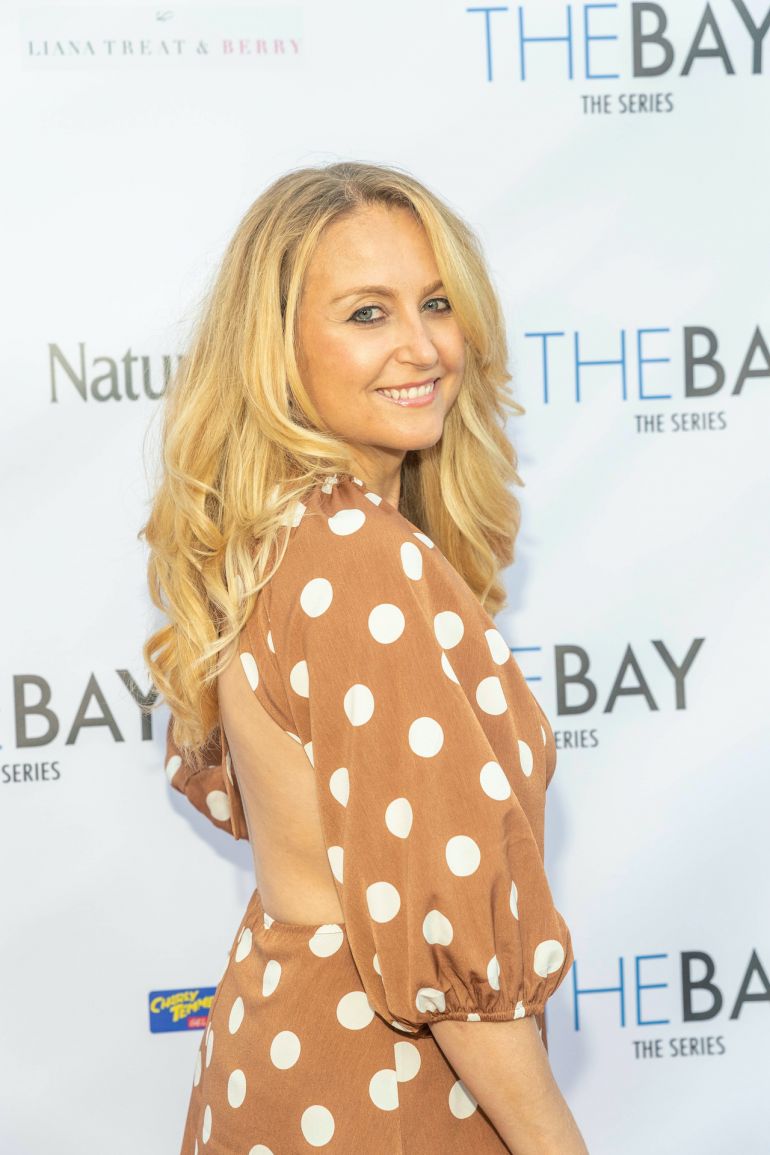 Janine's latest project is a new original series, Girl, Chill; coming to a screen near you this summer! Staring in this comedy as the lead, Amy, a 30 something looking for love in Los Angeles in all the wrong places! And she's getting desperate. Think Sex and the City meets Schitt's Creek.
With a number of other TV pilots in the works, Covid isn't stopping this girl!