More and more people are interested in learning Spanish and it's easy enough to see why. There are more than 500 million Spanish speakers worldwide, making it one of the biggest and most important languages across the globe.
Learning Spanish is fun and opens doors not only socially and professionally but also culturally.  That's why you should consider various Spanish Courses in Seville adapted to your needs. Courses are straightforward and have the perfect number of hours per week so you can learn Spanish quickly, without feeling stressed.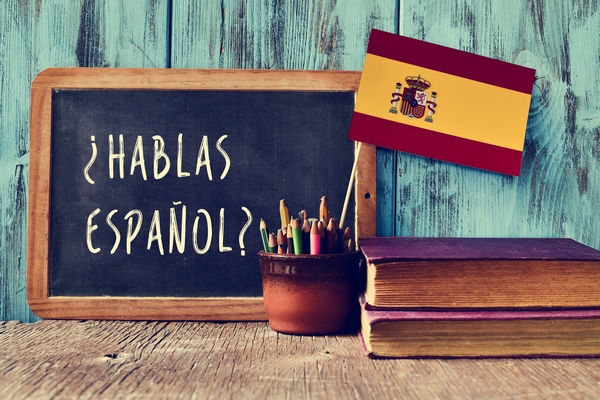 There is a major difference between the experiences that one can live while visiting Spanish speaking country when you speak Spanish. And no better place to learn than the heart of Spain in Seville.
Why learn Spanish in Seville?
Spanish is one of the easiest of the major languages to learn for English speakers. Spanish has an alphabet that is easy to pronounce and consistent grammar rules. Many words are identical or very similar to their English equivalents.
Being an intermediate or advanced Spanish language user allows you to read a fascinating Spanish novel, enjoy popular Spanish music and fall in love with a blockbuster Spanish movie. It doesn't matter if the motives for you learning Spanish are practical, or maybe sentimental, this language will serve you very well for the rest of your life.
Seville is a city steeped in tradition and history, while at the same time, modern, vibrant and on the cutting edge. Seville is one of Spain's most beautiful cities. Sensual, mysterious and flamboyant, it's a place where the traditions of the bullfight and flamenco are fiercely honored. You will not find a better city to absorb all the Spanish language and culture. You just have to look for a Spanish language school in Seville to start.
Top 7 reasons to Study Spanish in Seville
1. Open the doors to communicate with over 500 million Spanish speakers around the World in Europe, South America and even USA, as Spanish is currently the 4th most spoken language in the world.
2. Communicate with Spanish speakers in your their native community
3. A good grasp of the Spanish language will be a valuable window into helping you learn about the true culture of the Andalusia and Seville you visit, which will truly enhance your travel experience.
4. Knowledge of a foreign language can help open doors to job opportunities and promotions that you might not have had access to before. And with globalization, the more people that you can communicate with, the more valuable you are as an employee.
5. Learn an insider's view of Spanish and Latin American cultures. Knowledge of Spanish will also open up the world of literature, and an understanding of the history of the Spanish speaking countries will help you to understand the historical influences that still affect the culture today.
6. Enjoy Spanish music, theatre, film and literature in their original Spanish forms as great works of literature in their original forms. You can enjoy many Award winning movies in Spanish and without the subtitles. There is also lots of wonderful Spanish and Latin American music that you are missing on.
7. Meet many new people and make friendships that will last a lifetime while traveling.
Conclusion
There is a difference between the experiences that one can live while visiting Spanish speaking country if you speak English and Spanish. If you speak English you will be understood and you will be probably getting a role of observer but if you speak Spanish you will have a chance to become an active participant and uncover more of local life.
You will be able to discover more than the English-only speaking tourists. You will have a chance to connect with the locals and have a better understanding of the culture of the place you are visiting.
Learn Spanish. It's awesome and it'll change your life.