This Bank Holiday weekend 27-30 August 2021, Chippenham, Wiltshire, will be buzzing with the positive vibes of the UNLOCK-RESET FESTIVAL. …..
To celebrate together, all the the Key workers and those in the community who got us through the pandemic, and to look to a brighter future, Kandu Arts for Sustainable Development, in association with Co/Buy, Trackss UK, Sheer Music and Riverbank Studios at venues provided by Doorway, The Three Crowns, The Cause, Flying Monk, Emery Gate S.H.O.P, Rivo Lounge & The Old Road Tavern, presents four days of wonderful Music, Poetry and Art.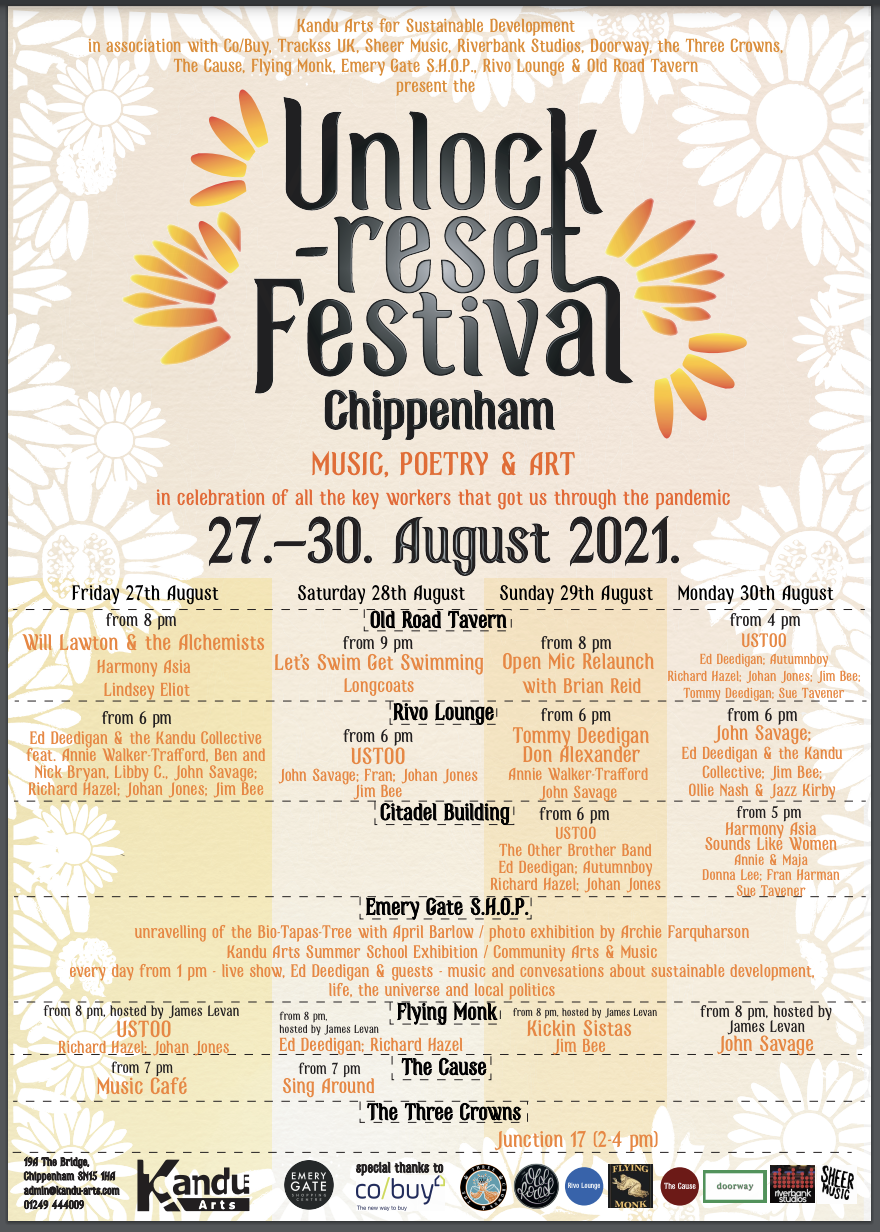 Each day, why not pop to any of the venues for live Performances from the likes of Will Lawton & The Alchemists, Ustoo, Harmony Asia, Ed Deedigan and the Kandu Collective, The Kickin Sistas, to name but a few, and also enjoy the wonderful creativity of our community at the exhibitions at the S.H.O.P (Social Hub of Positivity) at Emery Gate with the unveiling of the community work the "Bio-Tapas-Tree"………
View this post on Instagram
There is no charge for any of the events. Just come along, Unlock, Reset and relish what a community can do.