From Deborah Cobb, Landscaping specialist at MKM Building Supplies
With the clocks changing this weekend and the promise of Spring and better weather on the horizon, now is a good time to get outdoors and undertake a few essential maintenance and repair jobs in your garden to get it ready for the season ahead.
1. Get the jet wash out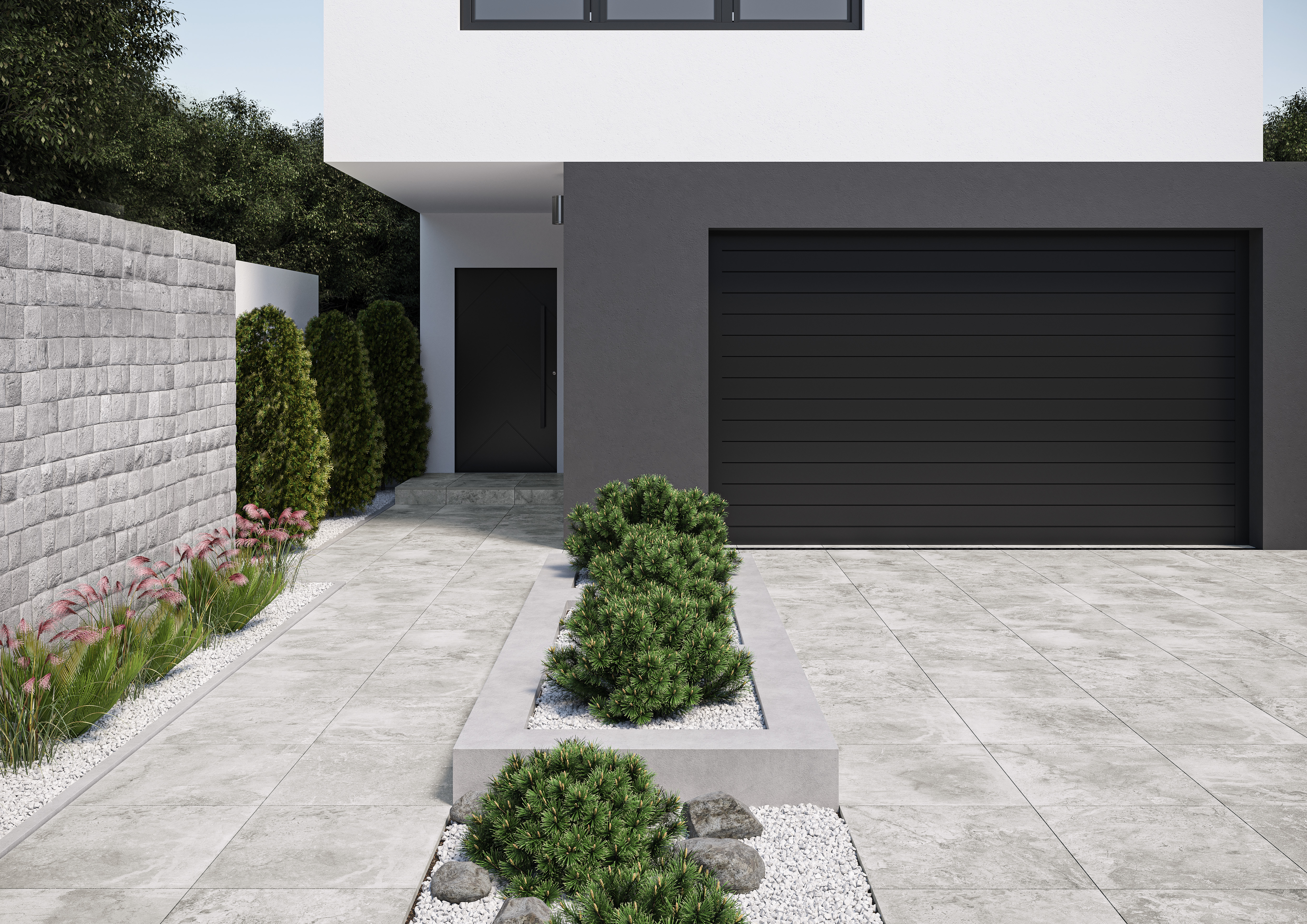 It's important to clean your patio and furniture, not only to ensure it looks great but also to remove any dust if it has been left in the shed over the winter, or moss build up if it has been left outside in the elements. Using a powerful jet wash helps to remove build up and freshen up your garden.
When cleaning patio areas, spend a little time preparing the area first before jet washing by thoroughly sweeping, making sure you remove as much loose debris, dust and dirt as possible. For those extra tough marks or stains it's a good idea to make use of all the tools that come with your jet wash, such as rotating nozzles.
2. Patios: repair or replace
In addition to jet washing, you should also use a good quality patio cleaner with a fast-acting formula. This will dissolve mortar and cement stains, ingrained dirt and paint on most mineral surfaces such as stone, concrete and paving flags so your patio area will look as good as new.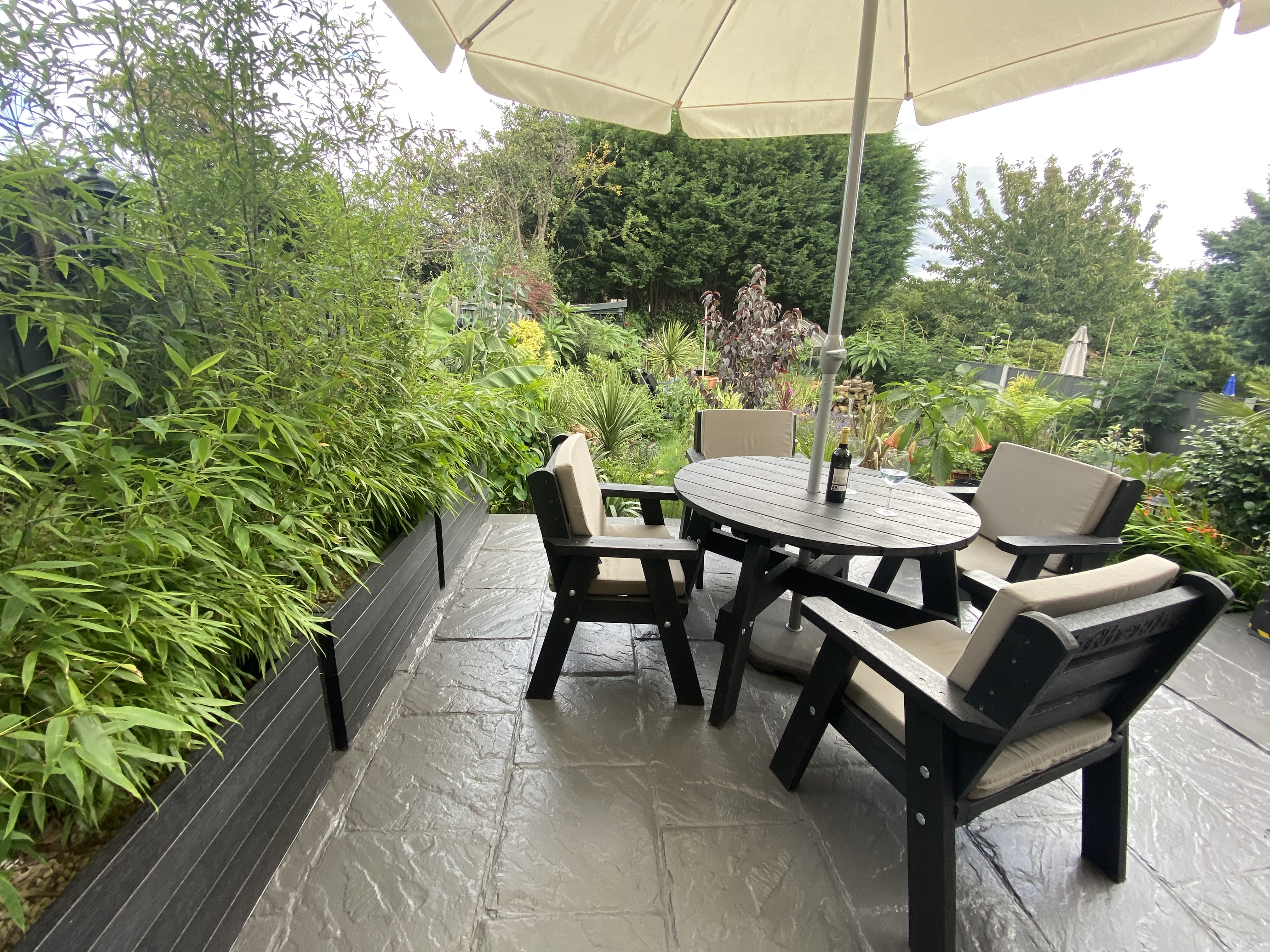 If your patio area is showing more serious signs of damage or wear and tear, or you are simply fed up with your existing space, then why not consider installing a new one. Available in a wide variety of styles, porcelain paving is an exceptionally versatile and durable material that is sleek and modern and can be used to create a chic, clean cut look with a premium finish.
If you prefer the more natural look, there are porcelain products that replicate the textured style inherent to natural stone or the intricate grained appearance found in real timber, there is literally a style to suit everyone.
As well as delivering in the design stakes, porcelain also provides many other benefits as well. It is a hardwearing, non-porous material which makes porcelain paving low maintenance easy to clean only requiring a sponge & hot soapy water, UV resistant and very durable. It is super safe underfoot with excellent slip resistance even when wet or frosty, making it ideal for year-round entertaining and perfect for families of all ages.
3. Give your fences a bit of TLC
Treat your fences with a UV inhibiting, water-repellent coating to keep your fence looking great for longer. Fence treatments not only give it a bolder, richer colour but also protect it against future weather damage.
If you are feeling more creative, then why not paint your fence, creating a beautiful backdrop to your outdoor space. There are many different fence paint colours available ranging from bright and bold colours to muted, more natural tones so there will be the perfect colour to complement your outdoor design scheme.
4. Make sure your furniture is looking great
Use a garden furniture restorer to remove grey weathered surface damage and refresh your furniture ready for the season ahead. As well as adding a bright refreshed colour to your furniture, it will protect it from future weather damage.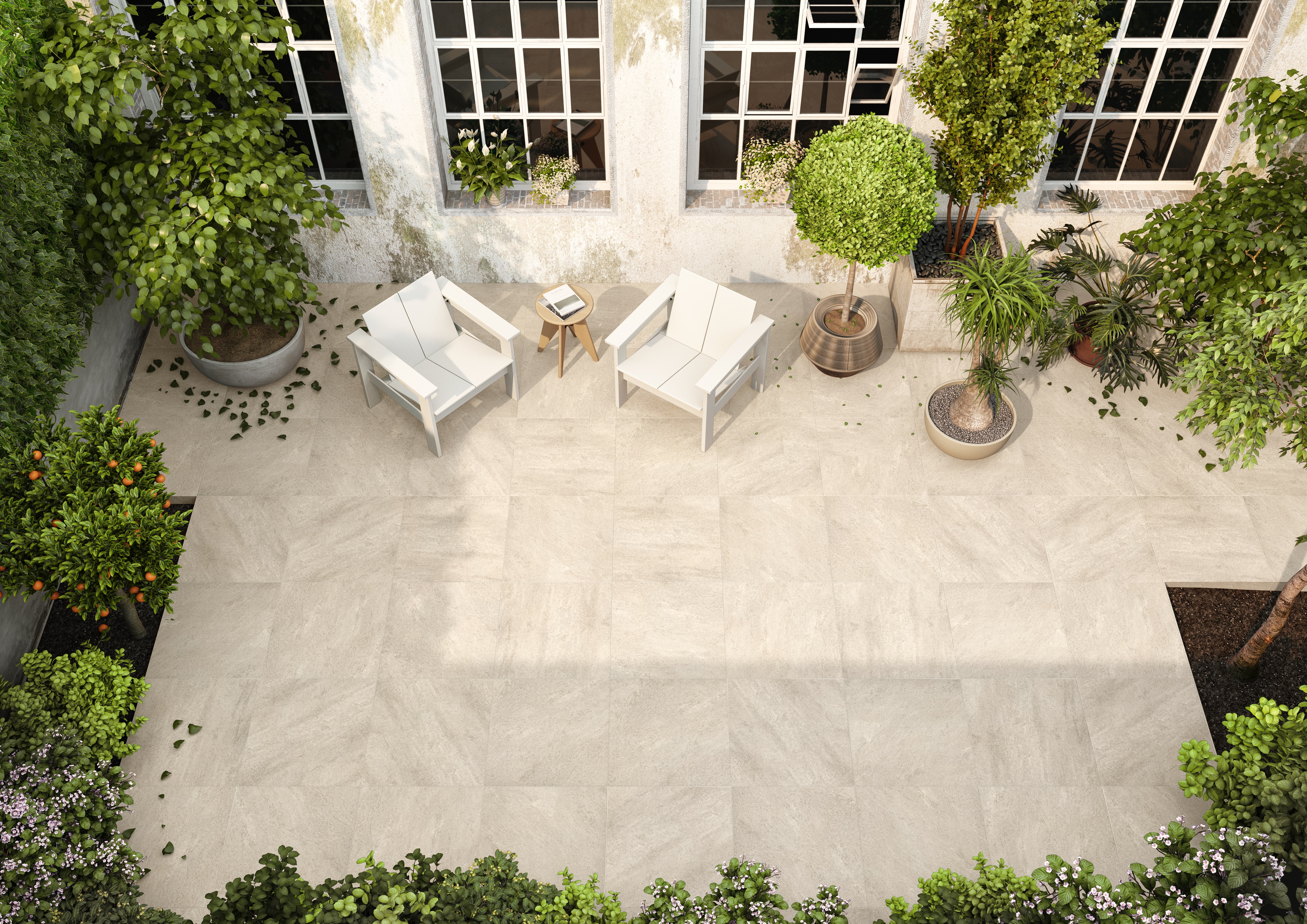 For any furniture that needs replacing, Plaswood garden furniture is the ideal choice for anyone looking for a durable and long-lasting option to traditional materials that is also kind to the environment. Designed for comfort, style and durability, the Plaswood outdoor furniture collection is available exclusively from MKM Building Supplies and is engineered from mixed plastic waste that would otherwise end up in landfill.
The collection includes sunloungers, picnic tables, decorative planters and garden chairs, and is available in a range of styles and colours, that can be customised to enhance any outdoor space, large or small. It is also extremely easy to clean, non-staining, corrosion free and can be recycled once again at the end of its lifecycle and turned into another second life product.
If you are looking for more help and advice on what you could do to spruce up your outdoor space, then pop along to your local MKM branch where our knowledgable staff and fantastic displays will be on hand to help you find exactly what you need.