Nordic interiors brand FEATHR has collaborated with musician turned artist Tim Muddiman to create a stunning new wallcoverings collection.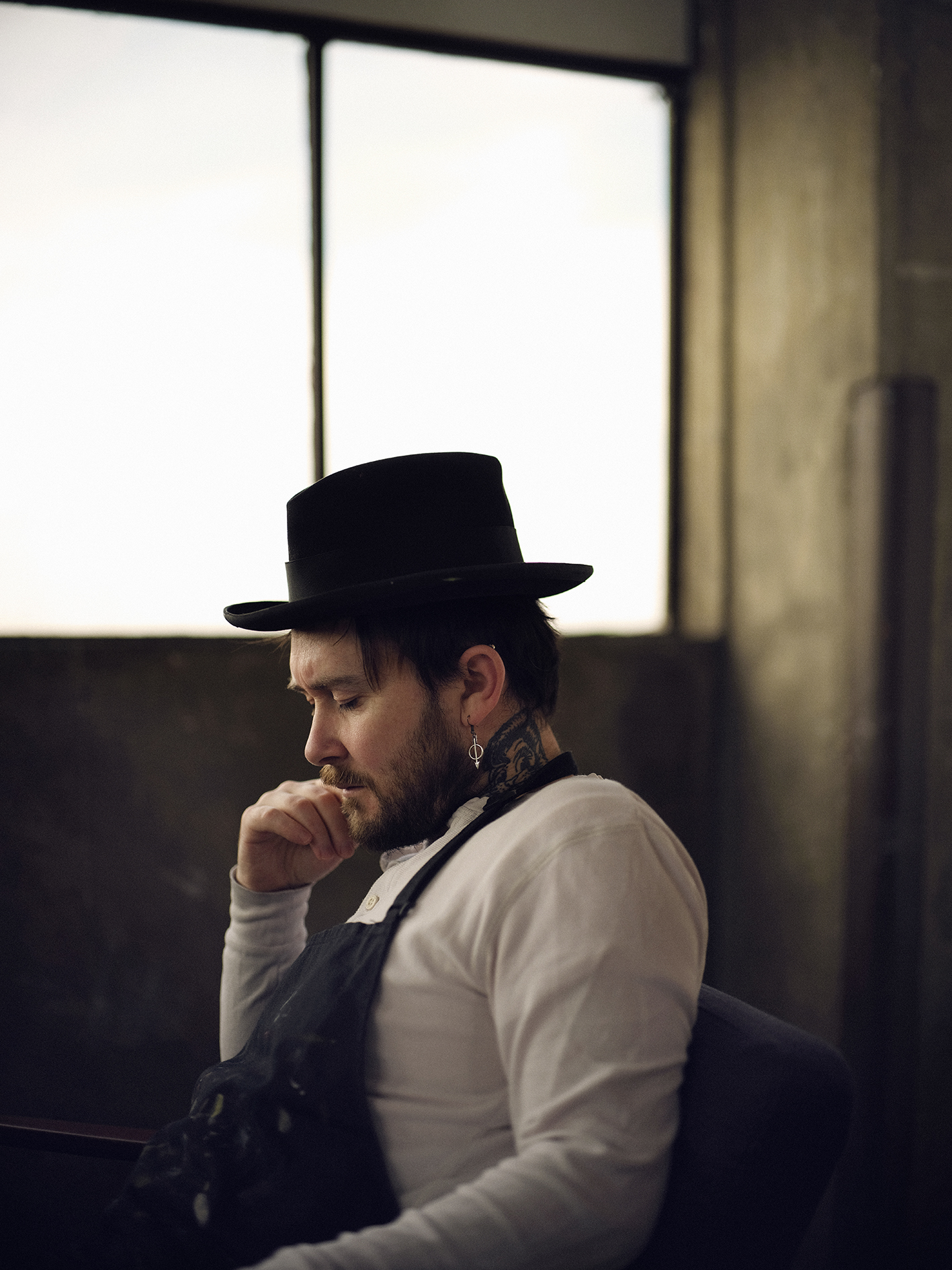 The collection comprises modernist wallpapers and customisable wall murals adapted from ten original artworks by Muddiman. Each piece displays Muddiman's trademark remixing of modernist and brutalist architectural styles with arresting colour blocks and surrealist details. Dimensionality and depth work together to create a striking collection of wallcoverings suited to crisp, modern interiors.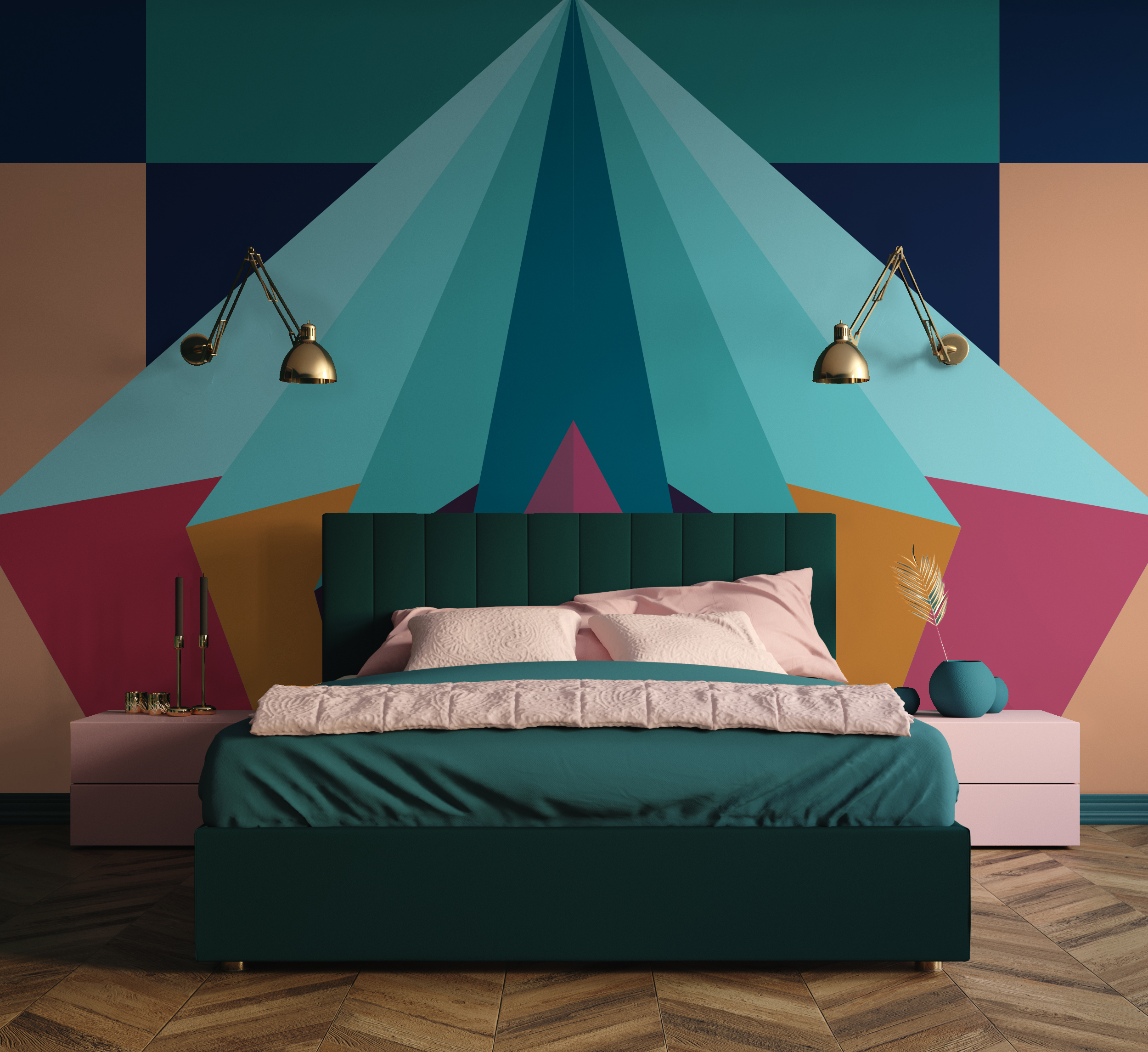 Tim Muddiman is a contemporary British artist feted for his unique fusion of brutalist architecture, linear structure and bold colour. Having spent 17 years as bassist in Gary Numan's innovative band and as a solo artist in his own right, Muddiman has recently started to prioritise his artistic practice. Recognising the emotional and physical impact of a relentless touring schedule, Muddiman's choice to leave life on the road and focus on his emerging art career has resulted in a breathtaking new viewpoint on urban modernist style.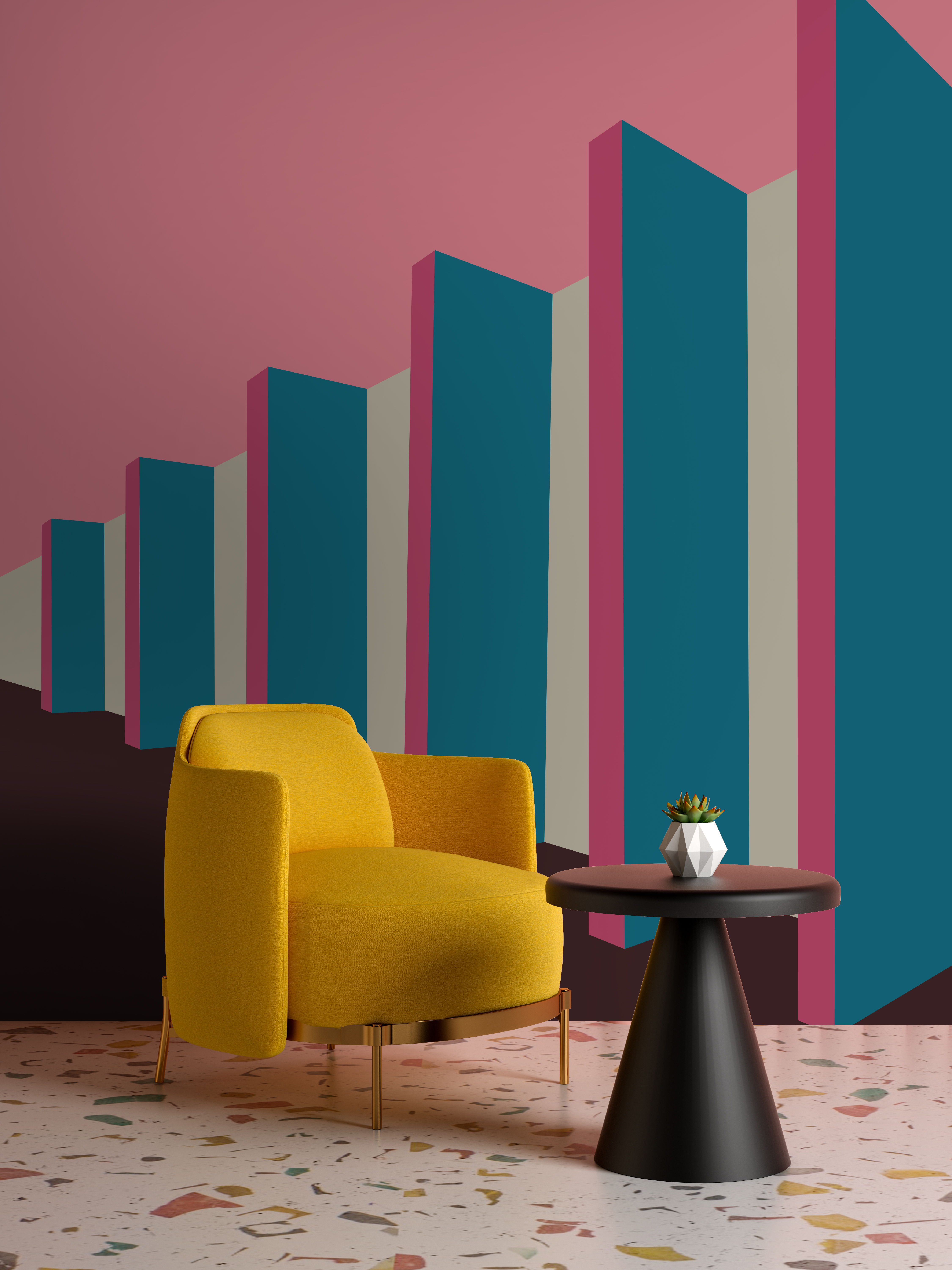 The new Tim Muddiman x FEATHR collection comprises of four modernist wallpaper designs, along with seven bold centrepiece murals. In creating the collection, Muddiman has drawn on his teenage love of street art and combined it with experiences gained as a musician. Dominated by recurring themes of muscular geometric block colour, dimensionality and surrealism, each of the wallcoverings conveys Muddiman's distinct creative vision.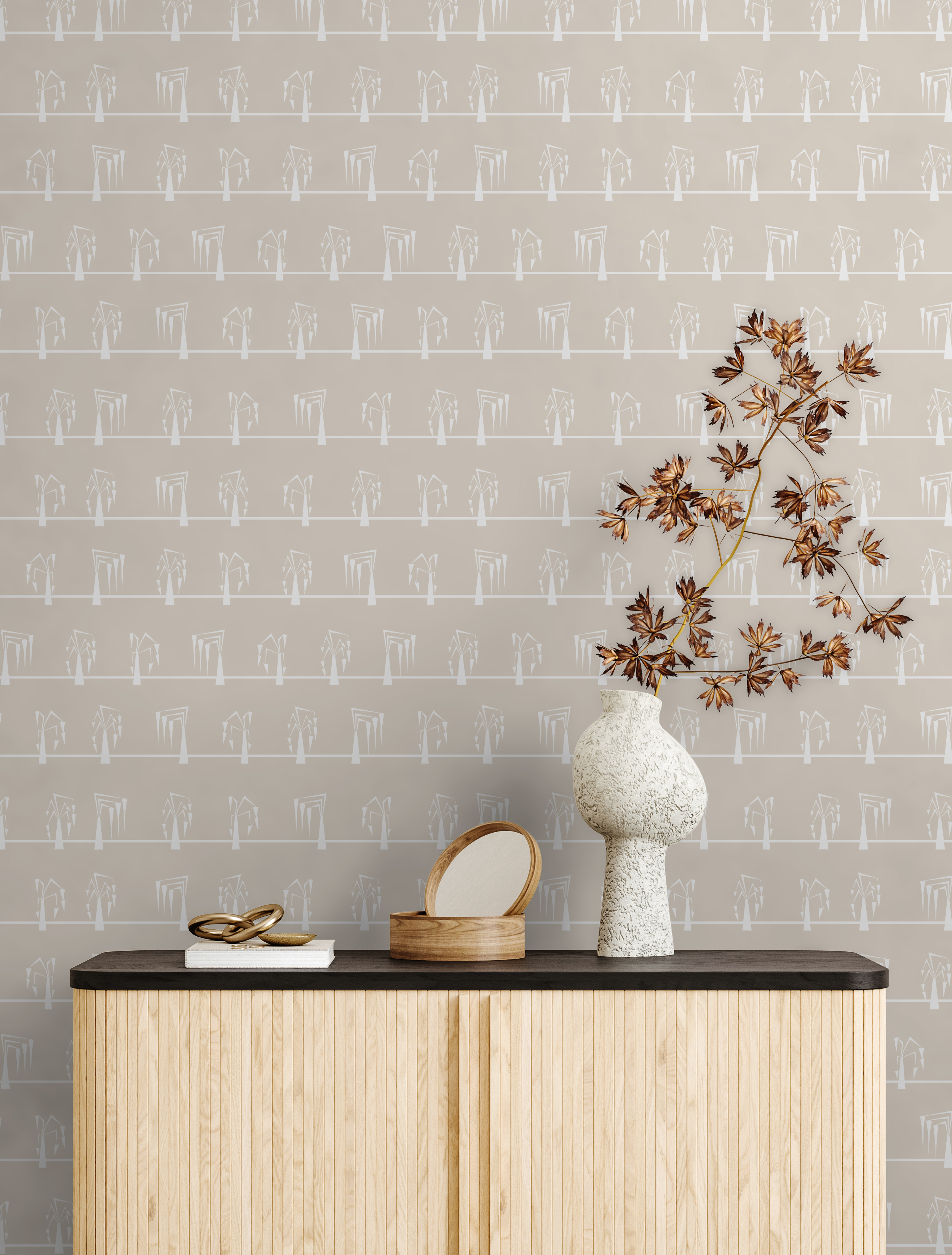 Muddiman commented, "harnessing and preserving the innocent beauty of a subconscious vision is key to my work. While my paintings are often conceptual and relatable to the design of life, the process is my own continuation of individuation."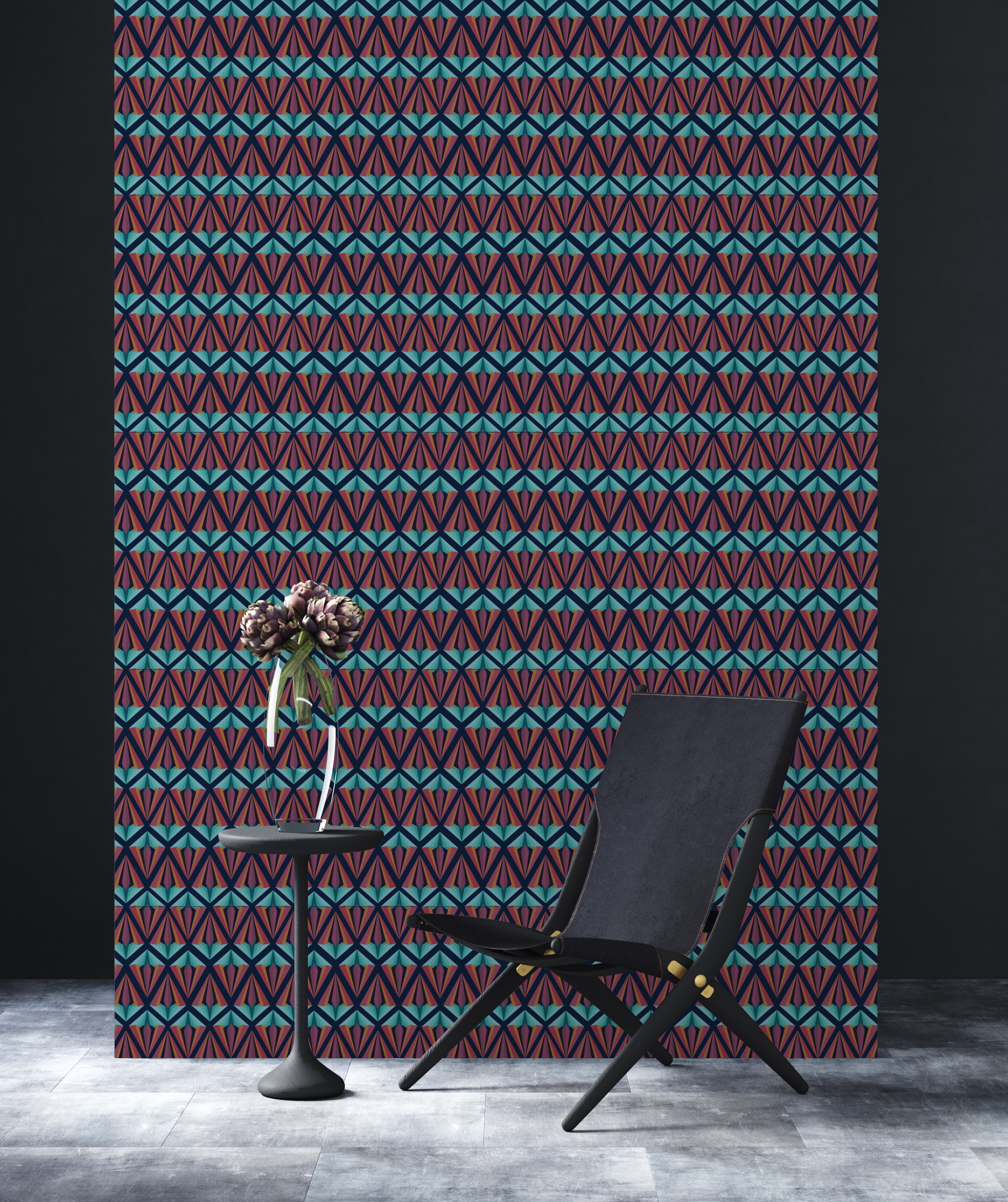 Tom Puukko, Founder at FEATHR, commented, "Muddiman's work is an arresting viewpoint on brutalist architecture. His clever play between structure and colour evokes powerful images with depth and emotion interwoven in on every level. We're delighted to see his unique perspective translated into such a stunning wallcovering collection."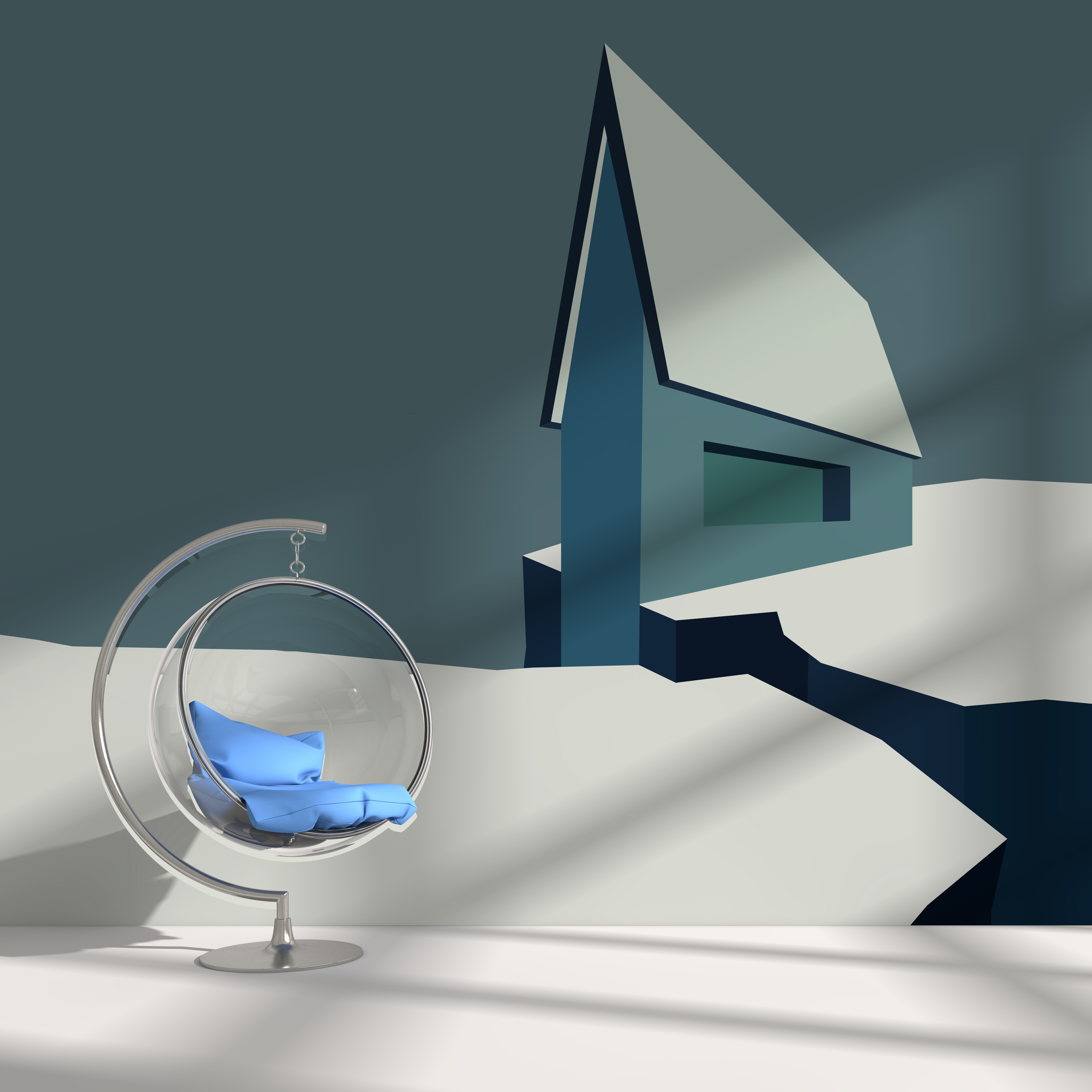 The Tim Muddiman x FEATHR wallpaper collection comprises seven wall murals and four wallpaper designs. The murals include Lombardy, 21US, Kinbaku, Duja, Pink Flamingo, JD7 and Kingston. The wall murals are customisable to any wall size, priced from $59/€59/£49 per sq meter. The wallpaper designs include Another Level, Angular Walk, Kingston Wallpaper and Five Fingers, each priced from $169/€149/£129 per 10m roll.  The whole collection comes on a luxuriously weighty non-woven wallcovering: it's also available on materials certified for commercial and cruise ship installation.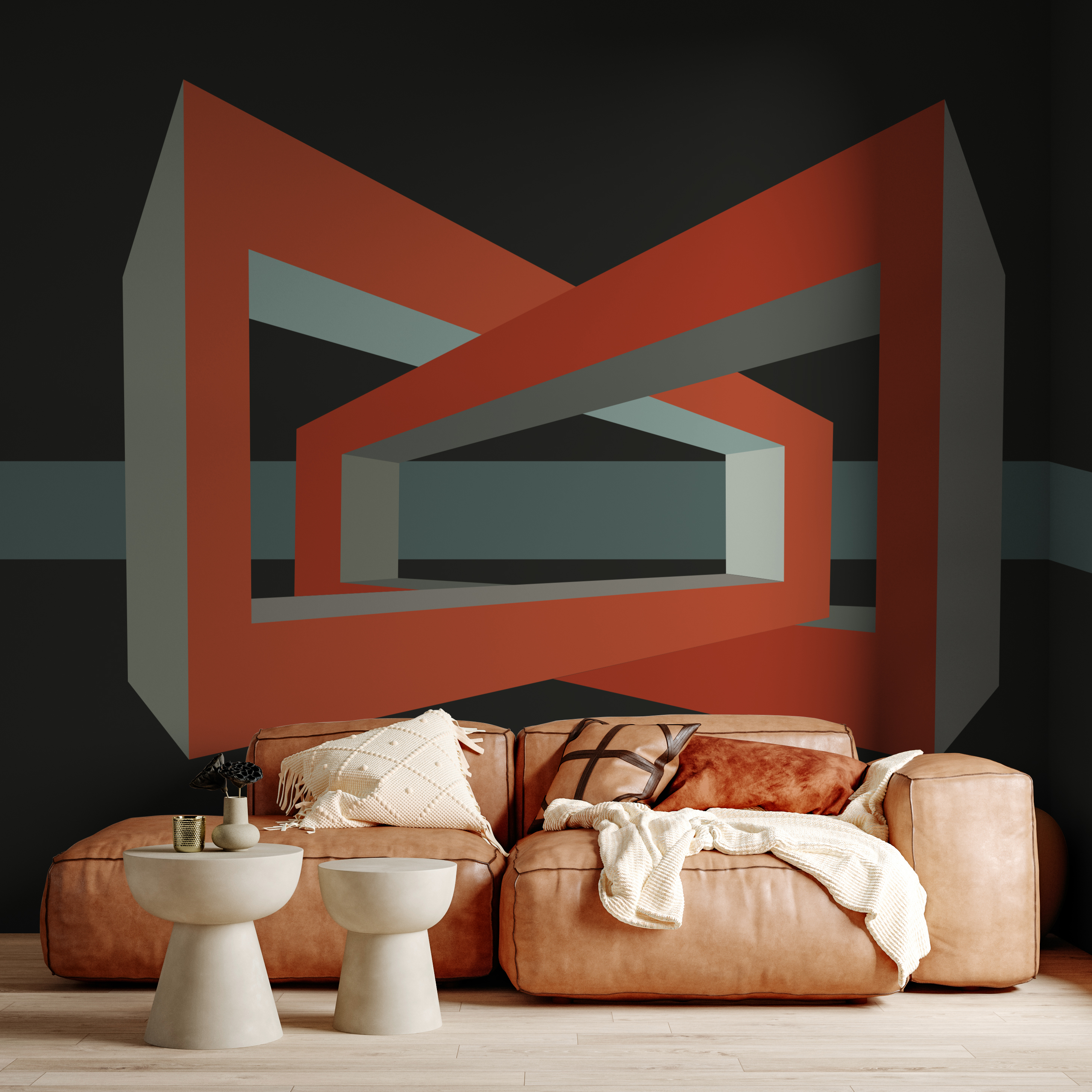 The Tim Muddiman x FEATHR wallpaper collection is available worldwide, exclusively from www.feathr.com.