Remodeling your house can surely be quite interesting, however, if not planned and executed properly, it can turn out to be a huge failure. According to Bricks and Stones, the best home construction company in Islamabad Pakistan, renovation should always be done by a qualified and expert constructor and not by a layman. Though there are some tasks that hold back people from taking the decision of renovating their house mainly budget, time limitation, and mess it does. But experts recommend not start it abruptly but with a properly planned strategy that brings the best outcome. Therefore, before starting your renovation, you need to make a checklist of all the important tasks that need to be done.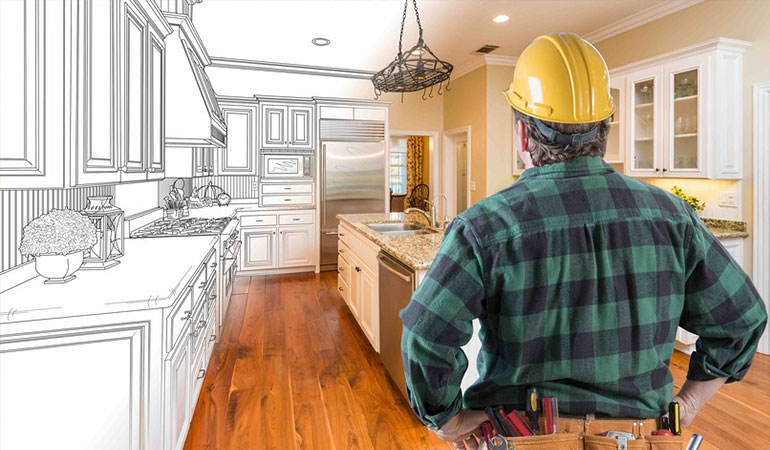 Please read below for details:
Survey of your House
The first task that you need to complete is to have a detailed thorough survey of your home's current situation and note the things that you need to change or replace. Divide the things according to their priority and keep the important ones at the top so they can be completed earlier. This way you will know how much time will certain tasks require as compared to other tasks.
Analyzing the Affordability
Keep in mind that this home renovation might cost you a handful amount so before jumping right into it, know that you have budgeted properly. This is one of those projects that you can not stop in between because you fell short of the budget as this will become a nuisance for you.
Setting a practical budget would be the only thing that'll help you successfully build your home renovation project. Moreover, aside from having in hand, the predicted budget, you need to preserve some money underhand. This is because you may later be opting for many other things that were not included in your renovation plan initially.
Following Rules and Regulations
If your home renovation project needs you to build an additional wall or a room, you may have to get legal approval first from your regional residence authorities. Aside from this crucial legitimacy, informing your next-door neighbor before about heavy noise is a common courtesy and their right. Make sure to examine the rules and laws in your city or town before proceeding all-in into a big revamp scheme. You will be expected to comply, and if you don't, you may put yourself in a position where you are forced to do a complete undo on all the progress you've achieved.
Look for Cables and Pipes
Before you break a wall, find out whether or not there's an electric cable underneath. A recommended approach would be to go through the original house maps that include all cables and pipes, this will help you in knowing where to break or not. If this is not possible, you can always ask an electrician to examine and chart it out. Besides, there could also be sanitary passages within the wall, so hire a plumber to come by and take a look even if you only suspect there might be a pipe underneath.
Time the Project Accurately
Depending on your city, ensure that whenever you begin your remodeling project, it is timed during the right months. If the renovation includes coverings or structural modifications, avoiding the drizzly season will be more suitable for processes and hazards. If you're operating with elements such as wood and iron, do not open the renovation project during the humid climate. It is important to choose a time when pesticides and termites are the least active so that you work when these insects are at their least alert.
Consult an Experienced Interior Designer
Getting help from an experienced interior designer would enhance the worth of your house, and thus of your internal design. Experienced and qualified interior designers not only know how and where to place stuff but can also save quite an amount of money for you. Additionally, the choice of colors is also done perfectly by a learned interior designer and not by a non-professional.
All conditions must be ideal for your renovation to start. You may consult the best construction company in Islamabad, Bricks and Stones, if any of these pointers are too difficult for you to handle independently.